About This Site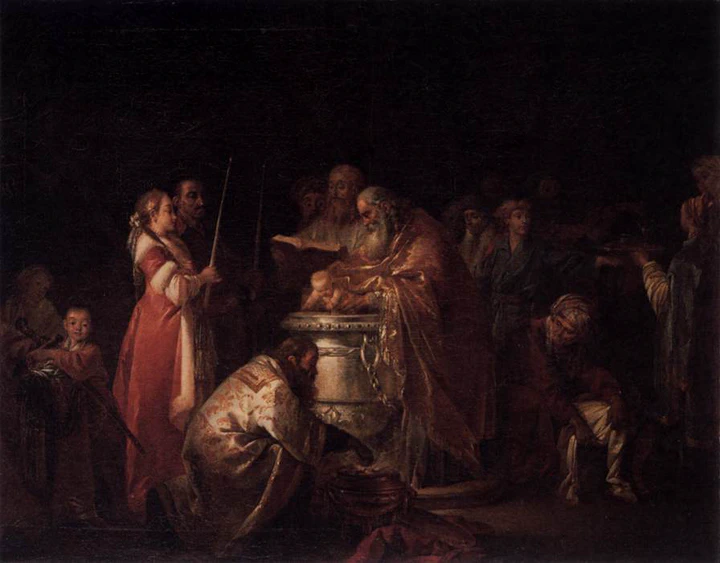 Artwork: Le Prince, Jean-Baptiste. "The Russian Baptism." (1765).
This is a sister site to my first project, Latin Mass Wedding. It's intended to provide those interested with the essential texts of the Rite of Baptism, as well as common blessings, customs, and rubrics. Whenever possible, I include both the Latin and the English text.
Most pages have an "About" section at the top, to provide context.
Words in italics can be found in the Glossary.
I also have a personal site of my research and writing.